11: Divine Love & Fear
ft guest post by Dalia Al-Dujaili

Hello, friends. How are you doing?
It was my birthday on Monday. Admittedly a less weird birthday than I thought it would be, considering… *gestures around.* I spent some social distanced, outdoors time with friends and family and felt very loved and it was the 'happiest' I've been in a while. It had me remembering that the root of all things is love.
I've been thinking a lot about love, lately. And the lack of it. And not just in the romantic sense, of course, but in terms of the love that carries us through. The love for our families, our friends, for our world, for humanity as a whole. The love that can come from faith.
I've always had a not very engaged relationship with 'my' faith, and I've written before on feeling major imposter syndrome when it comes to being 'technically' Muslim. But over the last few months I've come to realise that, in a way, I've been depriving myself of a relationship with a higher power because of other people's judgements and expectations on what is the 'proper' way of doing so.
In a piece I wrote for the Metro, I explained how, when the severity of the Coronavirus first made itself clear, I was far away from my home and my family and in LA. Petrified, I wrote how I found myself sinking onto the floor on my knees, forehead to the ground in prayer. How surrendering gave me a sort of solace; permission to trust that something greater has my back, beyond what I can do for myself.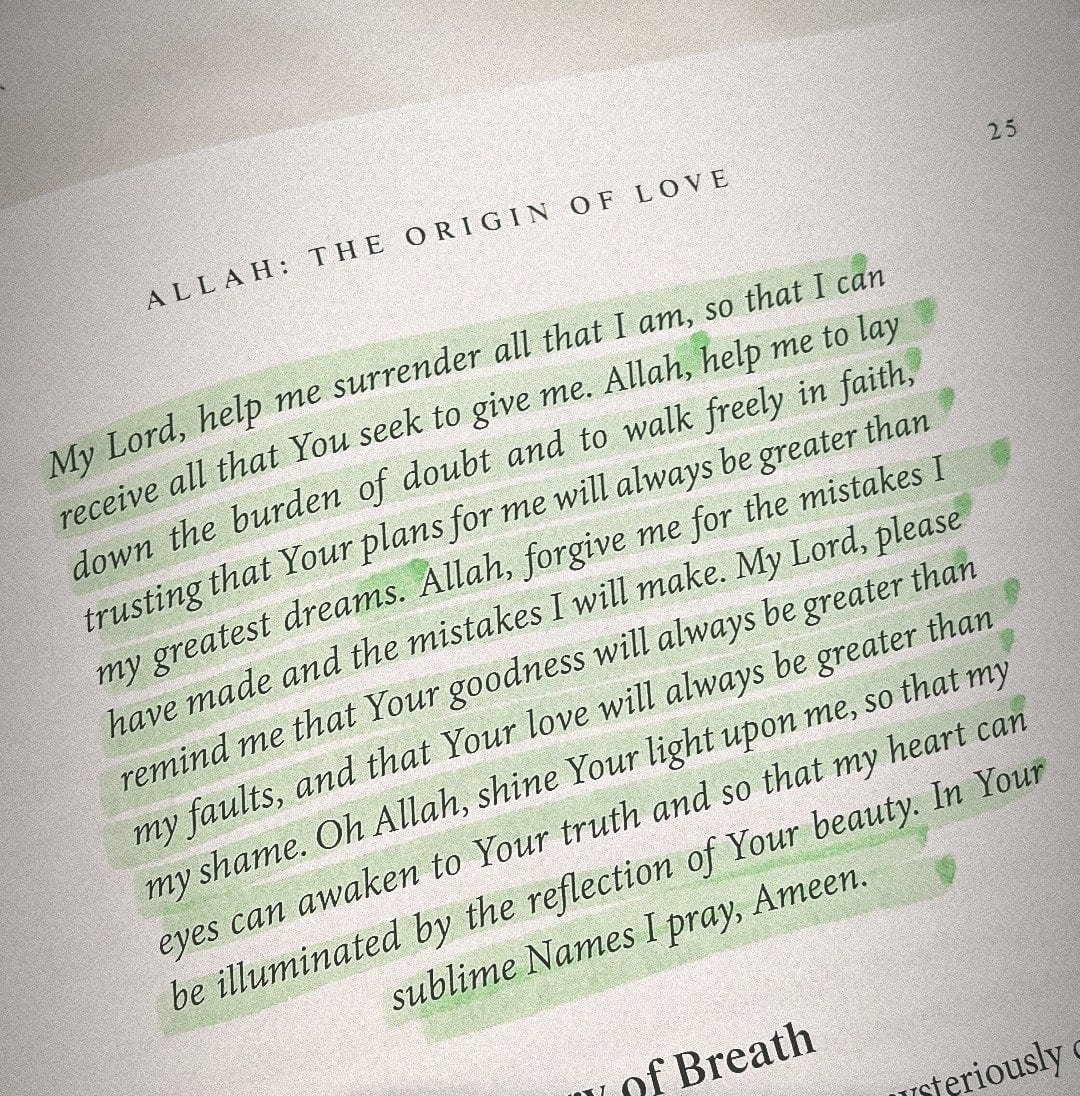 I'm far from the only one to have felt that way. According to a study, the number of people Googling the word 'prayer' skyrocketed in March, doubling with every 80,000 new registered cases of coronavirus. Many, of all different religions, or who don't claim any one particular religion, have said they turned to a higher power for the first time in a long time – or ever.
I supposed that it was easier to ignore the forces of nature and that we were not in control, before we were presented with the reality. But perhaps another reason is that, locked away in our homes and without traditional structures, people feel more free to engage with God in their own way, to trust in their mercy. For many, as this week's guest writer Dalia so beautifully puts it, the well-worn version of God is one that is often made synonymous with fear.
In my quest to lean into the love, I'm currently reading A. Helwa's recently released Secrets of Divine Love: A spiritual journey into the Heart of Islam, and I'm part of a book club discussing it. Both the read and the conversations are serving to unlock, to further give me permission to focus on and feel the love.
"The words I will offer you are not new, but I do believe many of these teachings of love and mercy have been forgotten" reads the introduction, and, page by page, pulling from passages from the Qur'an and ancient mystical poetry and stories from prophets and spiritual masters across the world, it acts as the most soothing of balms.
May we lean in to love. The world needs it.
---
This week's newsletter is on divine love, and fear, and features a guest piece by Dalia Al-Dujaili.
Dalia is the editor of @Mxogyny, an award-winning online platform carving out space for creatives who are disproportionately under-represented in the arts. She interviewed me about The Greater Freedom for the site a couple of months ago and *totally* got it. It was one of my favourite interviews to date! You can read it here.
---
Dalia Al-Dujaili, 21, London
I recently read a quote that deeply resonated with me: "When people stop speaking to God because they don't like what these words have come to mean and the way they've been used, those who are causing the problem get to hog the microphone," wrote Jonathan Meritt.
When it comes to Islam, we've been made to feel uncomfortable talking about God, or declaring our religion. In today's Islamic landscape, not doing so means we often lose sight of what faith truly is for believers. It's why I think it's so important we feel able to speak.
In truth, I've never had a real relationship with God, or Allah. If I did, it was one built on fear. This is despite the fact that as a child growing up in a very white, English village, attending a Christian school and going to chapel each morning, I bizarrely loved being a Muslim girl.
As a bit of an attention seeking child, I must admit, alienation was the best form of attention. And the little blond girls around me in chapel found my tight black curls, my not-eating-pork, and my middle name 'Mohammad', absolutely fascinating. And I wanted to be fascinating.
I admire many aspects of my culture, many of which inevitably find their source in some divine reasoning; charity, community, taking care of one another. Members of the Muslim community are tightly bound to each other, meaning you always lend a helping hand to your neighbour, friend, and even foe.
But God? I didn't love him so much. I'm not sure what the precise moment was, but at some point in my childhood, I became aware of the all-knowing, all-powerful Allah (cue lightning bolts and thunder). I was told by my Arabic teacher, my cousins (who were only children themselves at the time and knew no better), and my strictly religious family friends that He was constantly watching me. And this terrified me.
"Allah will throw you into Jahannam (eternal hell-fire) if you tell a lie!". "Shaytan (Satan) will rip your eyes out if you eat pork!".
That sounds really painful, I thought. And I really want to keep my eyes. What if Allah had seen me lie the other day when I told Henrietta from school that I had all four of the Bratz dolls, but I actually only have two of them (Yasmin and Sasha obviously, because they were dark, like me)?
I remember being terrified of simply uttering the word "shaytan" in the fear that he would suddenly appear like Voldemor- sorry, He Who Shall Not Be Named, and would drag me, Faustian-like, into hell. This resulted in a profound anxiety.
It's the same feeling that fills me as an adult when I experience an anxiety attack. Sadly, I'm prone to these, and sometimes I wonder if my constant crutch on feelings of nervousness stem from the fear of God's wrath that was instilled in me as a child.
John Piper, a devout Christian, argues that anxiety is "an intense desire for something, accompanied by a fear of the consequences of not receiving it". Perhaps my fear of Allah, then, stemmed from an inability to communicate with him, or to find him in my life. Or maybe the images of him drawn for me by others were so monstrous I didn't even want to look.
I tried to be a 'good Muslim girl', as Alya mentions in her book The Greater Freedom, because I wanted to prove I could do it. That I was worthy of God's love and up to the challenge of fasting every Ramadan, of praying and of reciting the Quran.
Today, I'm not religious, but there are many aspects of Islamic culture that I love, and that I want to stay tied to. My mother helped me realise that I could still love these parts of my culture, whilst respectfully rejecting what felt like the constant promise of being harassed by hell-fire.
---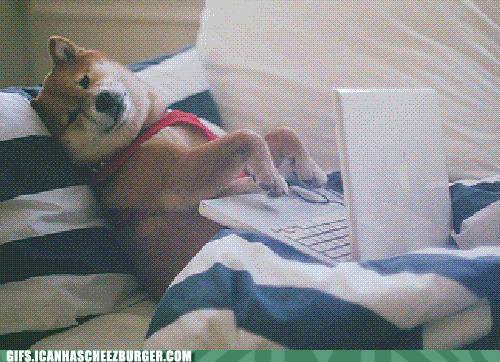 If you'd like to contribute to The Greater Conversation, please email me at greaterconversation@gmail.com - you can share anonymously, or with your name.
Through the stories told, discussions we have and the community we build together, my hope is that we all feel more understood and less alone, and thus emboldened.
Please do feel free to send me your feedback and suggestions for what you would like to see in this space.
---
Recommendations
I just finished this by one of the founders of #BlackLivesMatter and it is a powerful and important read|Michaela Cole's I May Destroy You is one of the best things I've ever watched|Jameela Jamil made some epic points in response to one of Kim Kardashian's new posts| My talented friend Shakka dropped some good vibes I've been listening to on repeat:
I took some time off social media for a sec to process everything. I ended up writing this.
Hope you guys connect with this one.
TAG & SHARE to ALL your friends who you think may need this 🙏🏾❤
#Tribe4Life
#QuarantineDiaries
#BlackLivesMatter
"Race and politics is the story of our time"|When do Muslim women get to talk about sex?|WTF kind of society values property over black lives?|The story of the woman who forced the police to start treating sexual assault like a crime|My bff Rox wrote a piece for British Vogue on BLM & her black heritage.
Habibi Collective are setting up the first streaming service for Middle East and North African filmmaking – much needed!! Donate here and spread the word.
---
Who am I?
I'm an Egyptian born, London raised freelance journalist and author of the bestselling non-fiction book The Greater Freedom: Life as a Middle Eastern Woman Outside the Stereotypes, released 2019. I have a BA in Sociology and Psychology and a Masters in Journalism and I've been published in The Telegraph, Refinery29, The Washington Post and more, providing unique takes on social commentary, identity and culture.
If you enjoy my work and would like to support, do buy me a Ko-fi.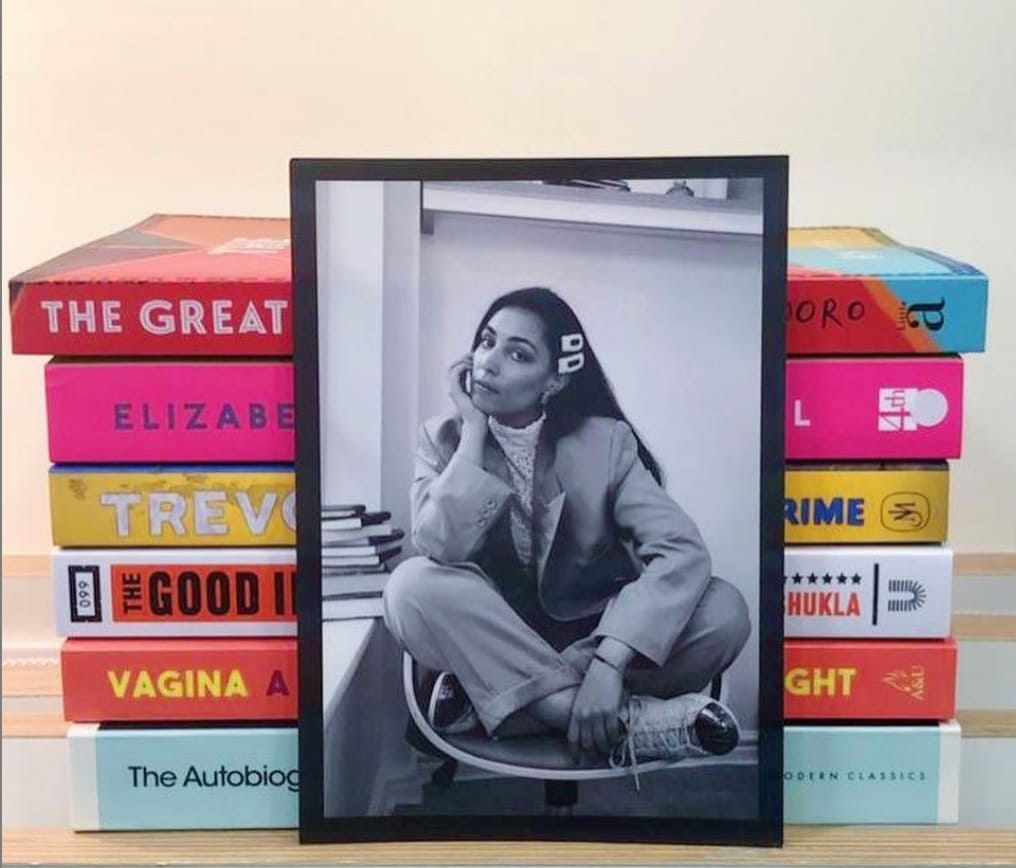 You can follow me on Instagram here and Twitter here.
You can order The Greater Freedom here.
Was this email forwarded to you? Subscribe here.