#25: "Being from the Middle East does not make us immune to mental health woes"
Plus, expectations to be the PR for your country, a relatable AF photo series and more...
This week, I write about pressures to only show the good things in our culture. We've also got a guest piece by Layla Maghribi on mental health in the community, plus a round up of some of the things that have caught my attention and a new partnership with The Doe.

Hello friends,
Last week, while in Cairo, my 'aunt' had a lunch for my dad and many of their childhood friends and it was so nice to see so many of the people I had grown up surrounded by. Many of them I hadn't seen in years!
One of my 'aunts' engaged me in conversation about The Greater Freedom (something I always find very nerve-wracking, considering the contents). She applauded me for being honest and brave and – in the same breath – lamented the way I had portrayed Egypt.
She told me a story about when her mum had been showing tourists around many years ago. "Look at the pyramids!" she would gesture frantically as they drove past, trying to distract them with conversation and sights so they wouldn't see the rubbish strewn on the ground on the other side.
It was a telling visual. It's not that what I had said was untrue, then, it's just that I should have distracted from it. I had shown both the pyramids *and* the rubbish and I wasn't supposed to have done so.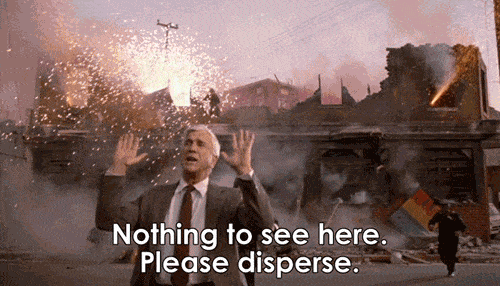 Of course, it wasn't the first time I had this conversation, or this thought, even. When I began to write TGF I felt a huge burden.
"Talking about and unravelling some of the restrictions and expectations placed on Arab women, while also trying to dispel the stereotypes surrounding us, is very hard," I wrote in the introduction to the book. "It's going to be impossible, if I'm honest. I'm inevitably going to end up feeding the stereotypes with one hand while I try to dispel them with the other."
It was something I thought about a lot. And, as I explained to my aunt, something I came to terms with by really thinking about who I was writing the book for. Was it for a Western audience, me PRing my culture for them? Or, was it for the younger me and all the girls and women and humans like me? It was always going to be the latter.
I mean, how many white people have ever had to think about how they were portraying white people as an entity? Or an entire country? It feels like a funny question to even ask because I'm pretty sure the answer is zero.
People of colour are not allowed to be individuals, and we're not allowed to be honest because there are so many stereotypes that precede us at every move. Our existence is supposed to comprise of challenging them with everything we do. But if we're not allowed to tell our own stories, who can? And isn't being fully truthful what really challenges stereotypes? What really allows for the shared humanity to come through?
It's why I will always show the pyramids and the rubbish. And the bits in between.
---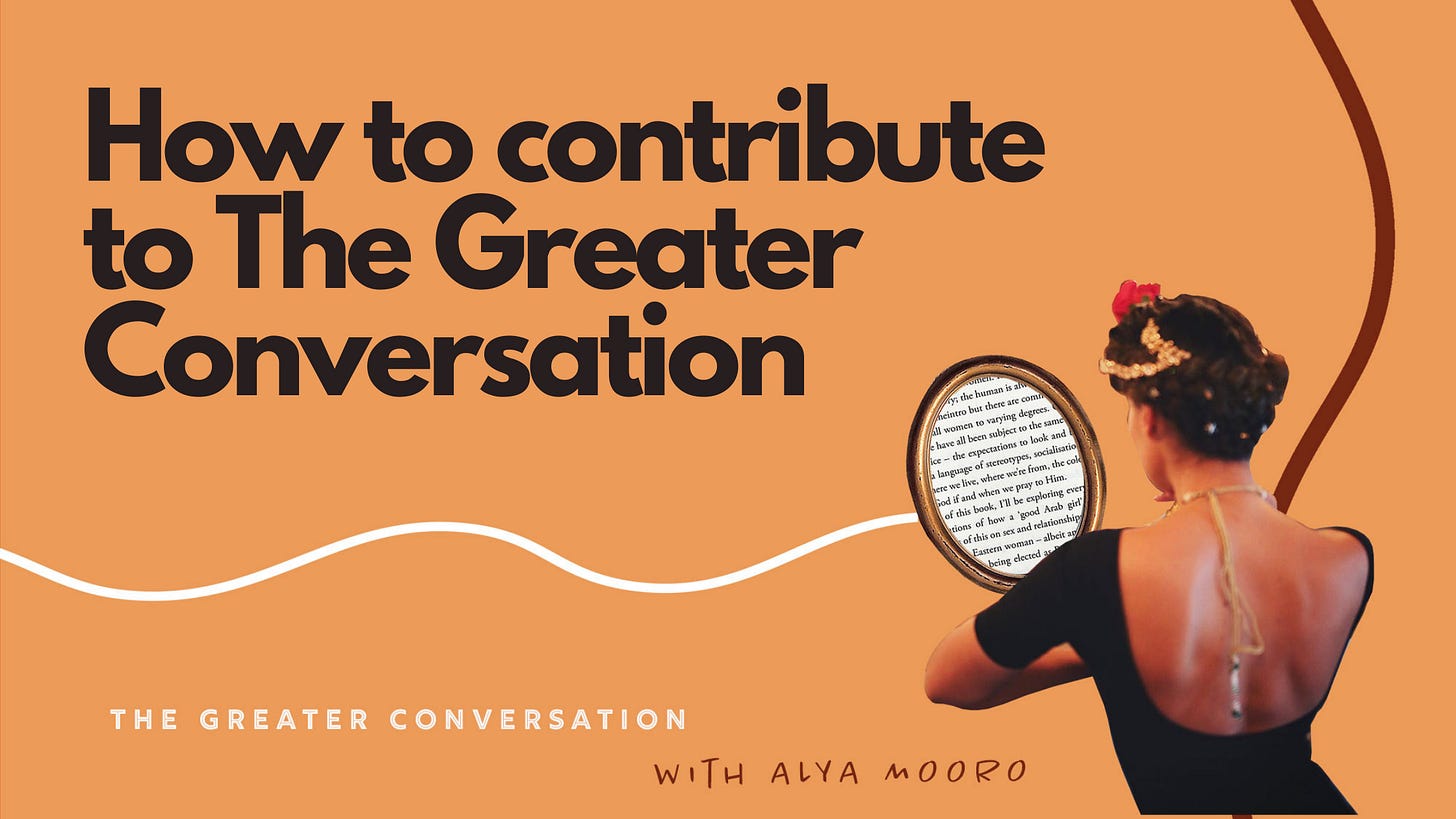 The Greater Conversation is a newsletter and online community centring Middle Eastern women's experiences with a mission to connect and embolden through honest dialogue. It was born from the response to my debut bestselling book The Greater Freedom: Life as a Middle Eastern Woman Outside the Stereotypes, and a desire to facilitate continued conversation.
If you enjoy the newsletter and would like to support, do buy me a Ko-fi. You can also support for free by pressing the little heart button on these posts, sharing this newsletter with others and letting me know your feedback. Thank you.
Through the stories told, discussions we have and the community we build together, my hope is that we all feel more understood and less alone, and thus emboldened.
To contribute to The Greater Conversation, reply to this email / get in touch at greaterconversation@gmail.com - you can share anonymously, or with your name.
---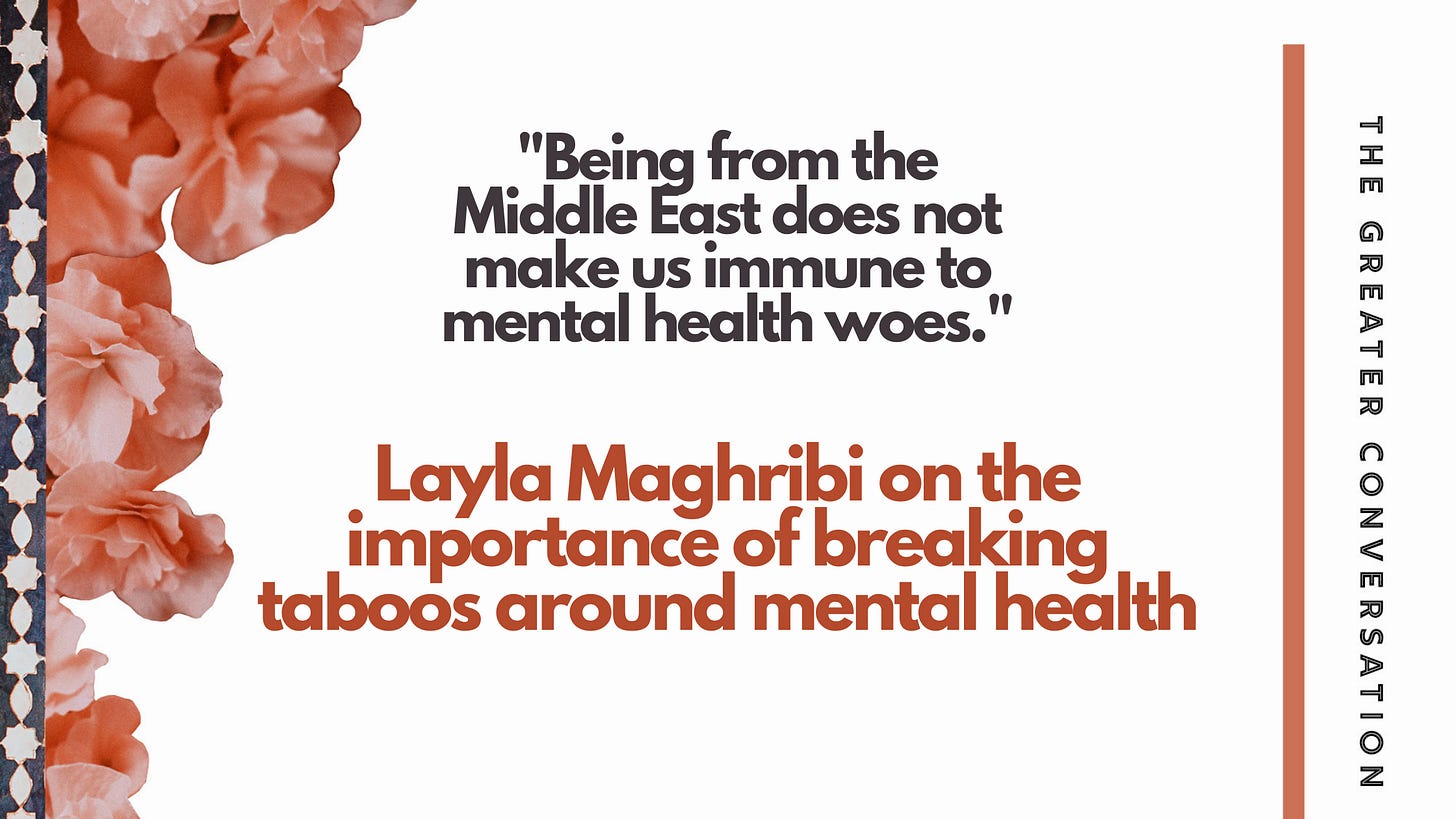 Layla Maghribi, 35, London
Having struggled intermittently with anxiety and bouts of depression, I've found it incredibly helpful and encouraging to witness the increasing discourse around mental health in the public domain. More recently, movements focusing on the rights and discrimination faced by people of colour have helped widen this discourse to include distinctive race-specific causes and effects.
Being from the Middle East does not make us immune to mental health woes. In fact, I would suggest that our unique set of social dynamics and tumultuous political histories make us even more prone to developing symptoms. And yet, we rarely ever talk about it within our community for fear of appearing weak, or worse still, 'crazy'. What's more, the daily struggles can make mental health troubles seem trivial – an indulgence even – in comparison.
Perhaps this is why I make it a point to talk openly to people about my experiences with therapy and how going has helped me unpack some of the socio-cultural factors that may have led me there. And there are a myriad of factors.
In The Greater Freedom, Alya explores how many of the contradictions and limitations that exist within our culture – particularly for women – can wreak havoc on our sense of selves. It made me revisit many of the things I have come to realise have contributed to my anxieties and identity crisis; straddling divergent cultures, living a double life, pushing against (and sometimes succumbing to) socio-community expectations at the expense of personal happiness, and almost always feeling like I was hiding some part of myself from people.
These are compounded by many of the spoken and unspoken rules that permeate our culture, particularly between the sexes. I have wondered how, for example, I might have been more emotionally equipped to deal with relationship crises had I been able to talk openly with my parents about the fact that I was even having them!
Everyone has their own unique set of issues to contend with, but there are pressures that are collectively felt within Arab households, related to image, marriage and career choices. I consider myself lucky to have grown up in a secular, liberal and intellectual household – albeit a culturally conservative one – and still I felt the tension of duality. With most Middle Easterners living at home with parents for longer, the suffocation of hiding significant parts of yourself undoubtedly takes its toll.
Our politics and histories are also big factors. While writing my father's biography, I have been tracing and confronting the roots of family trauma - specifically exile and dispossession. As the daughter of a thrice-refugeed father (from Libya to Palestine, Palestine to Syria and again later from Libya to the UK) and a Syrian mother, I grew up aware of the terror that preceded those exoduses, as well as the loneliness, anxiety and separation subsequently experienced.
Studies in the field of epigenetics are looking at the science behind hereditary trauma. The concept of 'intergenerational trauma' was first recognised in the 1960s when psychologists studied the descendants of Holocaust survivors and found they were massively overrepresented in referrals to psychiatric care. Other similar studies have looked at the intergenerational effects of the Khmer Rouge killings in Cambodia, the Rwandan genocide, the displacement of American Indians, the enslavement of African-Americans, the US Civil War and the conflicts in Northern Ireland and in the Middle East.
We need only look back at the last 100 years and the number of occupations, revolutions, wars, coups, detentions, massacres, tortures and displacements that have taken place across the Arab region to know that there are deep wells of pain and suffering.
I am encouraged by the inroads I've seen some ethnic minority communities make on the topic of mental health and I would like to see more of the same in ours.  We must remove the prevalent shame - the 3aib – that exists in our culture when talking about mental illness (or any illness for that matter!) because my struggles, your struggles, our struggles are worthy of care and attention.
Layla Maghribi is a British-Arab writer and multimedia content producer. Follow her @layla_maghribi 
---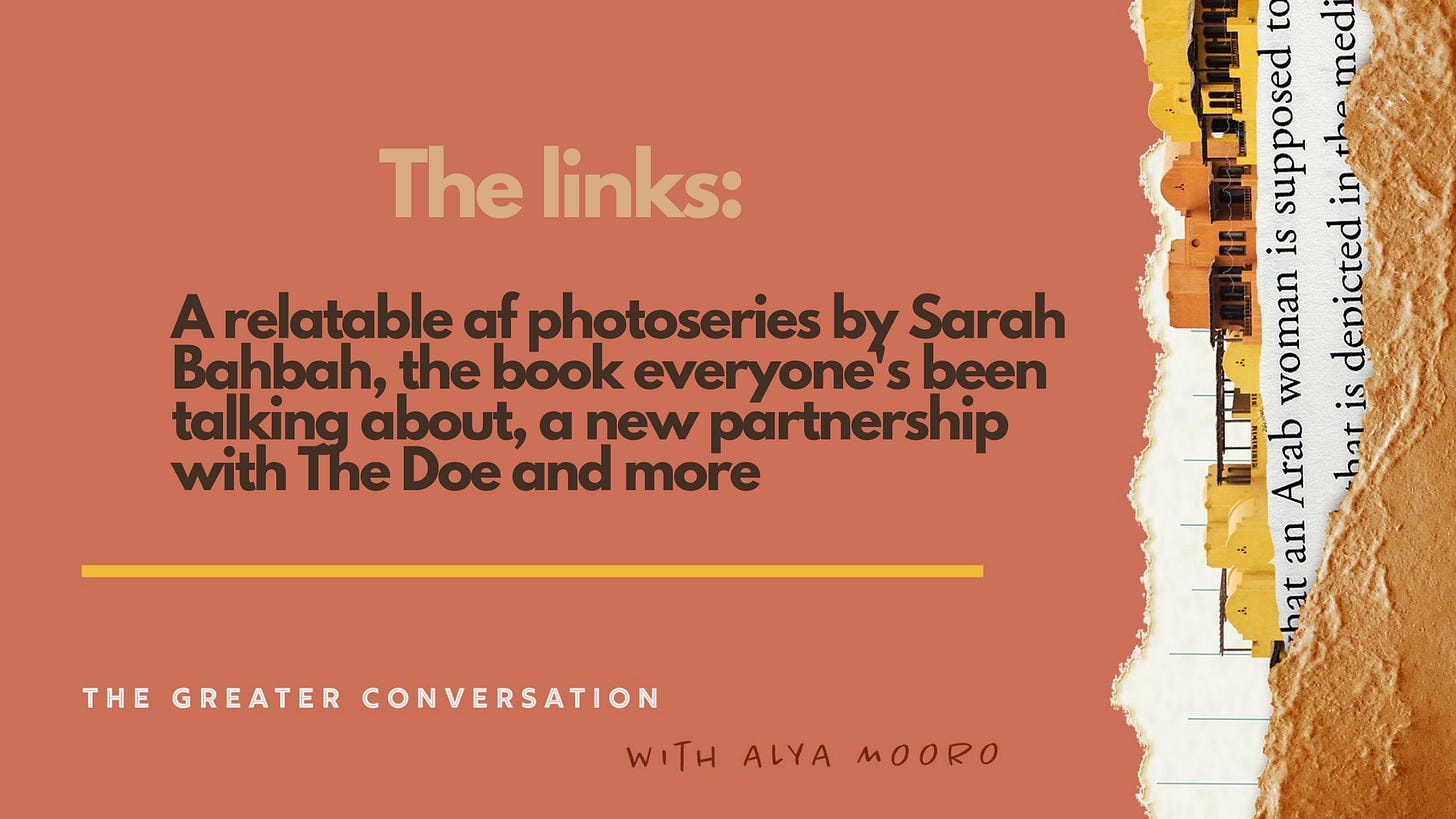 I'm excited to share that this newsletter is sponsored by The Doe, a digital publication which shares unfiltered, anonymous stories in an effort to encourage conversation and engagement with new ideas. Basically, totally up my street! Each month, the narratives on The Doe explore a new theme. This month's theme is Justice and I came across a narrative titled I've Experienced Injustice as a Muslim Woman Because of Patriarchal Islamic Narratives.
In it, the author writes about how, growing up as a Pakistani Muslim girl, she came to realise the many ways in which religion, culture and the patriarchy have been conflated. She writes about how she spent years trying to conform to an idea of being a woman – one who is "quiet, shy accepting and flexible" - an ideal supposedly dictated by her religion, before finally coming to her own conclusions through delving into the Quran.
"The belief that Islam requires women to be subservient is far too common, to the point where even women have accepted and internalized it," she writes. "But we need to start differentiating between our religious identities and the patriarchal roles that are thrust upon us."
---
New work:
In my latest column for
@restlessnetwork
I wrote about social media and the evil eye, and how all of this *gestures everywhere* has made me think of things differently. Swipe for some excepts and link in bio ✨
---
Thanks for subscribing! I'm Alya, the person behind this newsletter. I am a freelance journalist, the bestselling author of The Greater Freedom: Life as a Middle Eastern Woman Outside the Stereotypes and co-host on podcast series Bootleg Magic. You can also follow me on Instagram here, and Twitter here. 
Was this email forwarded to you? Subscribe!